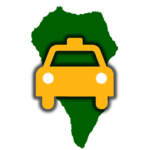 Need a taxi cub for up to 8 people to move to Marcos y Cordero Path or hiking areas on La Palma?
Reservation form for travel
We have taxis 8 seats for travel groups to the hiking areas of La Palma.
The path of Marcos y Cordero , of singular beauty, is one of the favorite destinations our customers to know the Isla Bonita.