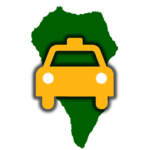 Puntallana · El Cubo de La Galga Path
The self-guided trail Cubo de La Galga is especially attractive if you want to know the palm laurisilva in all its glory.
PR LP 05.1. CUBO DE LA GALGA
DISTANCE:  12.4 km.
DIFFICULTY:  Low (children and seniors). No notable difficulties. Avoid hiking with large flows of water. Circular path
ACCUMULATED CLIMB UP:  750 mt.
DESCENDETE ACCUMULATED CLIMB:  0 mt.
IDA ESTIMATED TIME:  08:00 hrs.
ESTIMATED TIME OF RETURN:   Sendero Circular.
PROTECTED AREAS:  Natural Park of Las Nieves.
RECOMMENDED TIME:  Any time of year, to avoid periods of heavy rain.
BASIC RECOMMENDATIONS:  Observe the usual precautions common to hiking activity. At the risk of sounding obvious, the following are noted:

Check weather forecasts before setting off.
Not walk alone.
Someone to record the route to be done, as well as the return time.
Carry a small rucksack with warm clothing, waterproofs, food and plenty of water.
Not forget such simple items as: hat, sunscreen and sunglasses.
Carry a mobile phone with a charged battery, a map and, if possible, a compass. They are never used, but when needed they have to be there.
Equipped with specific material, especially in the feet, hiking boots or similar (to avoid sneakers or tennis) are fundamental.

REMARKS:  The tour has two parts. One is a circular by the most colorful and interesting area of the trail route: the laurisilva Galga Cube. The other party can communicate this path with the main road (bus stop), the Mountain of La Galga (splendid viewpoint) or GR130 (possibility of continuing towards Puntallana or Los Sauces). You can also go down the path to the district PRLP5 Granary on the road.
Habitual preferred destinations
Path par excellence to meet La Palma. Following the water channel and through several tunnels.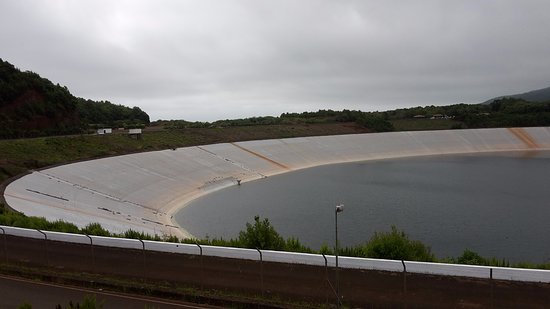 One of our regular taxi journeys north of La Palma is from San Andres y Sauces to Barlovento, with the largest dam of La Palma.
Displacements towards Hiking
La Palma has numerous trails for hiking and enjoy nature offered by the island. Our taxis will take you to the start of these routes and will pick you up at the end so you do not have to worry about anything.